Wax seal has a retro style, but does not lose the sense of fashion. Wax sealing stamp is also quite special, it will make people feel very novel, simplicity and elegance, nostalgia and novelty. The custom logo wax seal stamp is mainly used for decorative purposes, very suitable for wedding invitations, letters, envelopes, greeting cards and invitations, etc.
Custom made wax seal stamps, it has both taste and an antique and nostalgic literary atmosphere, and make your life more ritual. Widely used in business banquets, personalized weddings invitations, gift box decoration, letters, envelopes, high-end packaging, anti-counterfeiting and confidentiality, etc.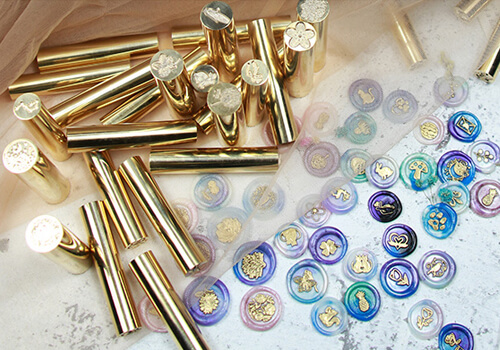 Trodiss is the leading custom logo wax stamp seal maker in China, with more than 15 years of experience in the stamp industry. Our company has a variety of licensable trademarks, Multiple appearance patents and utility model patents. In addition, trodiss has introduced dozens of advanced equipment, while ensuring quality and speed. The production capacity for engraving wax seal stamps is up to 3w/day, and the wax stick production capacity is up to 10w/day. Trodiss has been specialized in offering the best custom wax seal stamp service for superior quality.